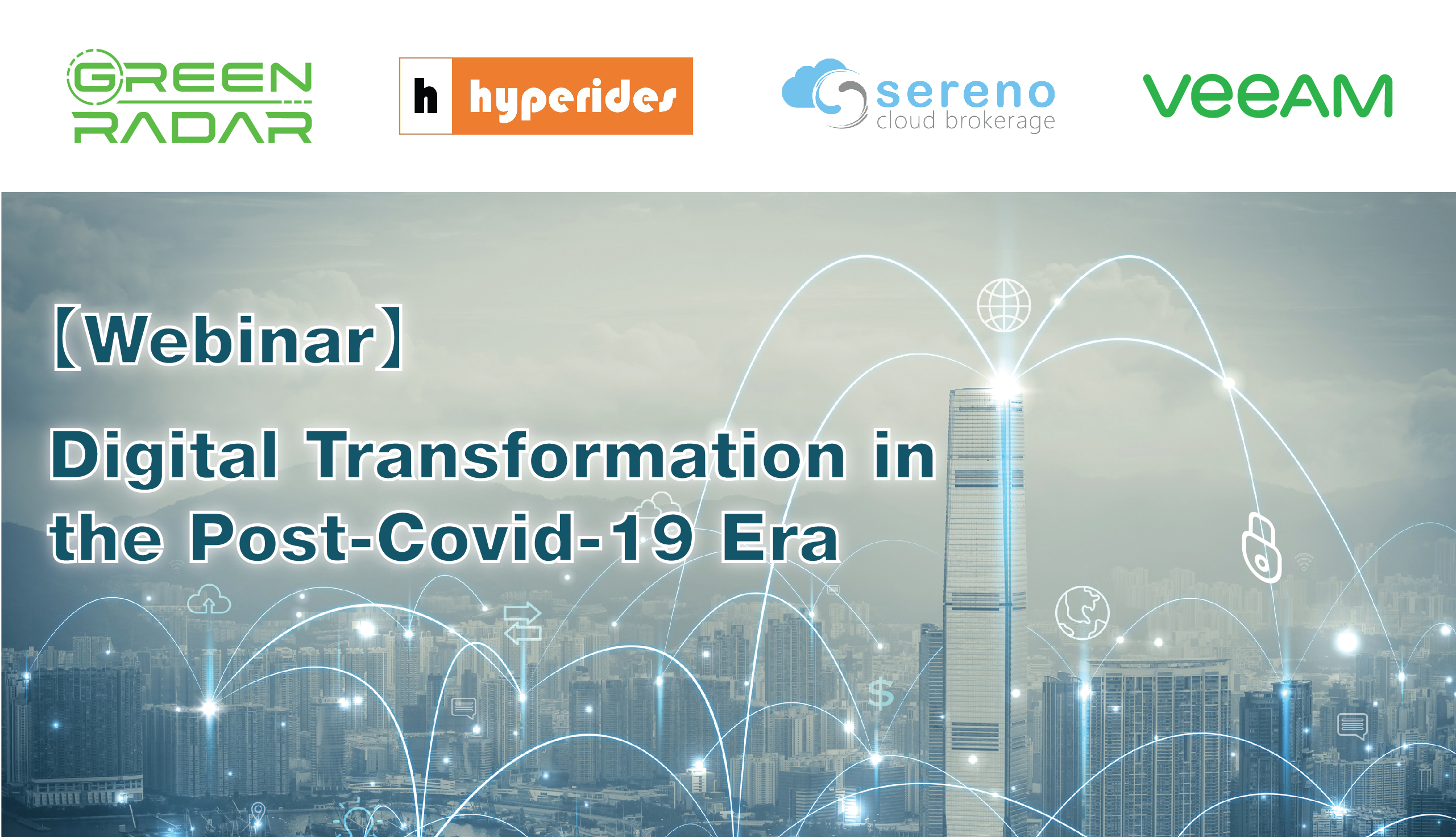 【Webinar】Digital Transformation in the post-Covid-19 Era
The pandemic has introduced a new normal for IT operations. Many companies plan to increase their budget on cloud services. When businesses move to the cloud, cybercriminals follow close behind!
While companies are transforming to digital, they should manage cybersecurity risk in an effort to secure your organizational assets. Join our webinar to learn how to ensure a secure and sustainable digital and cloud transformation jointly organized by Green Radar, Hyperides, Sereno Cloud and Veeam. Let's secure your journey to modernize your company to Cloud!
Agenda:
– Cloud Managed Mobile Security Service
Mr. Myron Lam, Cloud Architect, Sereno Cloud
– Eliminate cyber threat from cloud-based email attacks
Mr. Vincent Lee, Senior Technical Consultant, Green Radar
– Ensure your cloud data is retained and recoverable
Mr. Dan Lee, System Engineer, Veeam Software
– Windows Security Events in a Box, Mr. Hugo Leung
Senior Network Engineer, Hyperides
Webinar Details:
Date: 28 Sep 2020 (Mon)
Time: 11:00am – 12:15pm HKT
Language: Cantonese with English Terminology