The quarantined report will send to your email inbox every day at 9.00 a.m. and 18.00 p.m.
If there is no quarantined email inside report, the report will not send to your email inbox.
There are three actions you can take:
Release: You can release Spam or Graymail if you want, they will send back to your email inbox as soon as you click "Release".
Whitelist: When you click "Whitelist", all emails from the whitelisted sender will not be classified as SPAM or Graymail. However, it is also possible to quarantine the email with Virus or Malware reasons.
Blacklist: When you blacklist a sender, all emails from the sender will be quarantined hereafter.

There is a function "Find my quarantined emails" inside your quarantined report, you can bookmark this link. This function can generate the reports with all quarantined emails up to 100 hours ago.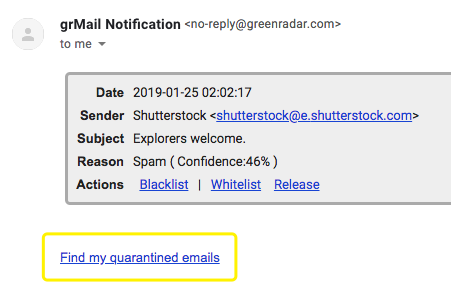 Please forward the email as attachment to
support@greenradar.com
. Our system will update the spam rules accordingly.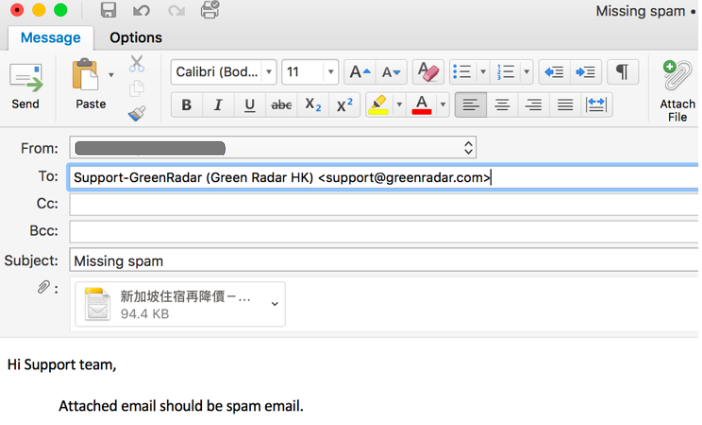 You can submit an investigation request to
response@greenradar.com
. Below is an example of the investigation request email, you can simply attach the original document and send to Green Radar response team.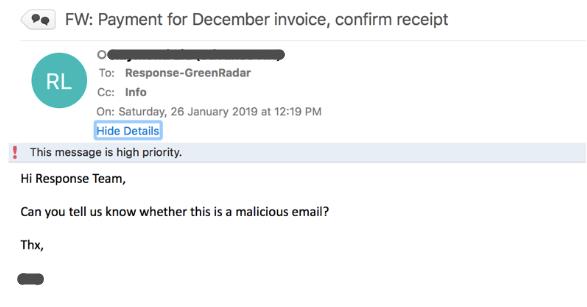 A confirmation of the investigation request will send back to you and acknowledge the request. Below is the example.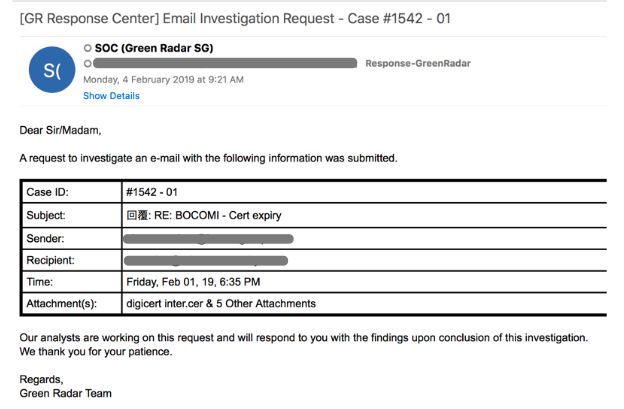 An investigation report will also send back to you after the analysis.