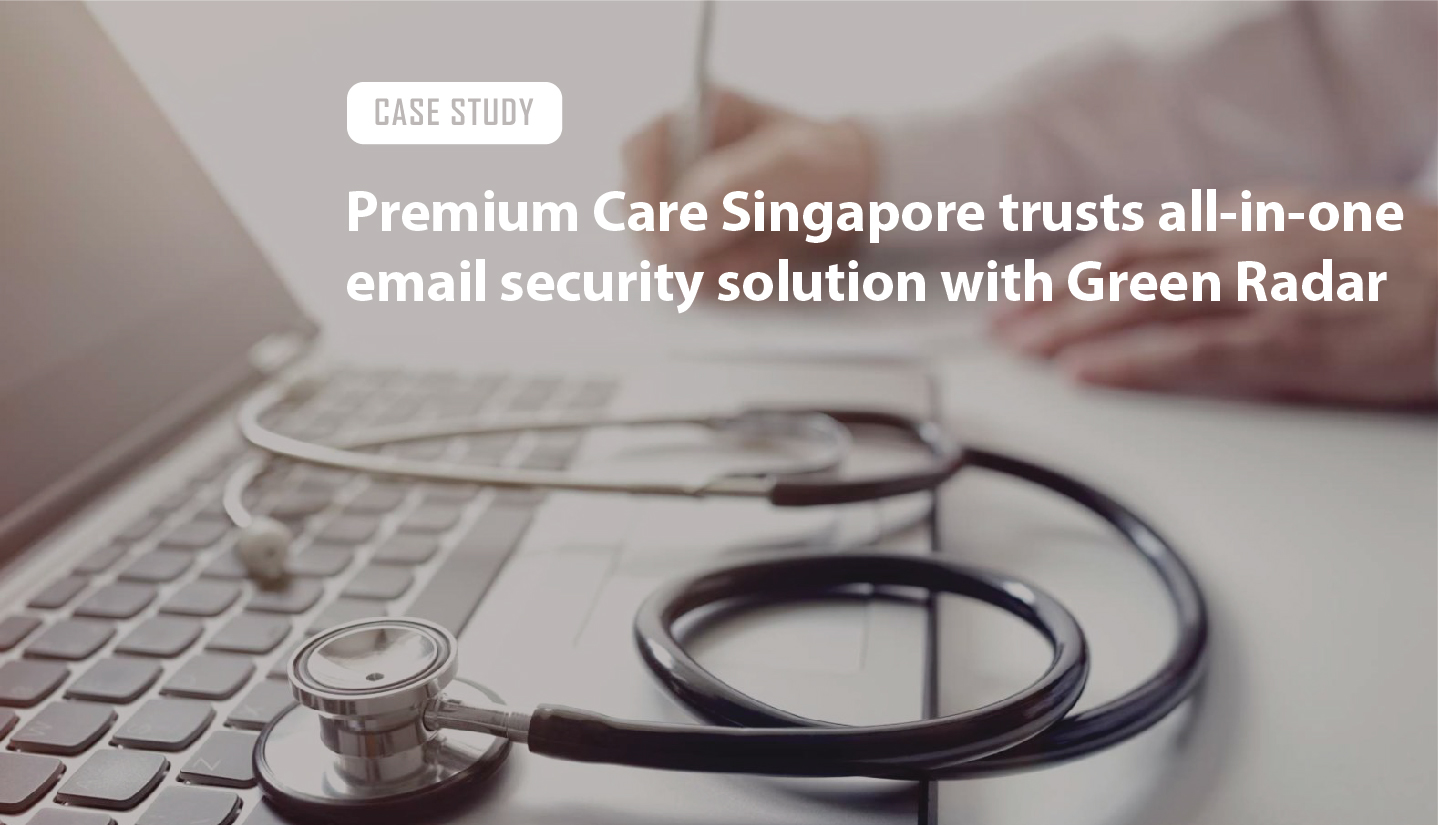 【Case Study】Premium Care Singapore trusts all-in-one email security solution with Green Radar
With thousands of emails communicated with customers and business partners, Premium Care Singapore were concerned about exposing sensitive information to ongoing and evolving email threats and attacks, not to mention tons of spam mails, graymails and phishing emails receiving daily, including malicious hyperlink in emails with ransomware as the payload.
Green Radar provides seamless and transparent protection to our users. We are protected from phishing, spam, including impersonation emails. The Link Isolation helps ensure our staff visit websites in an isolated zone, protected from malicious websites, preventing users from entering sensitive data and/or credentials on phishing websites. With Green Radar, we can focus on our business and eliminate the need to allocate man-power resources to manage email threats.