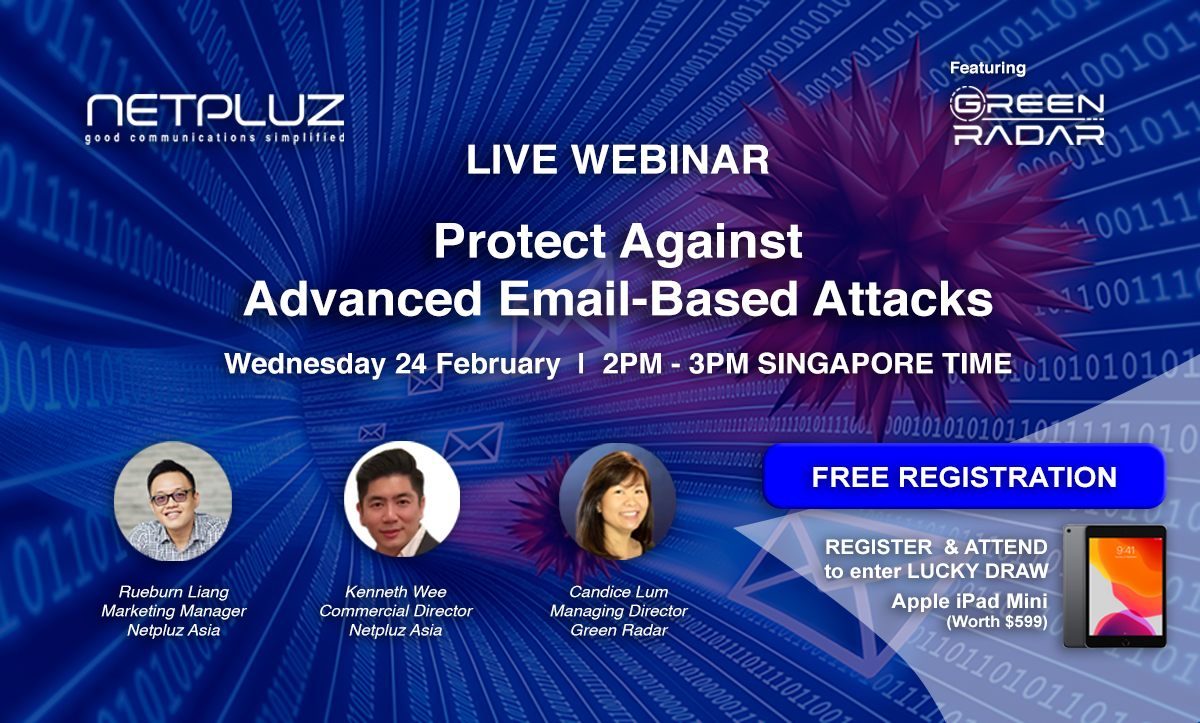 【Webinar】Protect Against Advanced Email-Based Attacks
Email phishing is one of the greatest security threats facing organisations globally. With the pandemic accelerating digital transformation and with workforce disconnected from the secured private network of offices to work from anywhere, you need a way to protect your workforce from such attacks. A click from an unsuspecting employee, may well place your entire network compromised.

Learn more about the current threat landscape, email threat predictions 2021, business challenges, as well as the defense you need to have in place to defend against them.
Webinar details:
Date: 24 February 2020 (Tue)
Time: 2:00 – 3:00pm (Singapore Time)
Key Takeaways:
Cybersecurity predictions for email protection
Landscape – Top 3 email threats observed
Security challenges of the new mobile workforce
Who is at highest risk within your organization
The techniques used in impersonation and spoofing attacks, and how to spot them
How eSentinel™ – Email Protection stacks up against Anti-Spam & Anti-Virus (ASAV), the differences and why it matters
How to manage repeat clickers of malicious emails